About YWAM and YWAM Ships Newcastle
YWAM Ships is a ministry of YWAM Newcastle.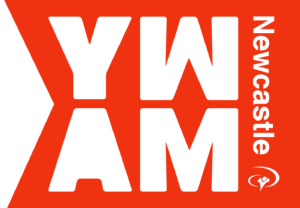 Youth with a Mission (YWAM) is a worldwide Christian movement operating in more than 180 countries since 1960. YWAM is decentralised in structure; each centre is financially and legally autonomous, allowing locations to adapt and serve the specific needs of the community. YWAM Ships Newcastle is a Christian charity with initiatives in medical outreach, international training, and community development.  YWAM Ships Newcastle values each individuals' rights to quality of life.
YWAM Ships Newcastle is actively developing communities by addressing health care and training needs in Papua New Guinea (PNG) in partnership with the relevant national and provincial government administrations.  We implement our program, in association with key stakeholders and partners, via use of a Training and Medical Ship and land-based teams deployed in rural PNG communities.  All of YWAM Ships Newcastle staff, including senior project managers, are full-time volunteers.
The vision of YWAM Ships Newcastle is based on the need for a respectful and collaborative partnership with the people of PNG and Australia. The aim is to see major, sustainable health improvement and education in PNG while simultaneously seeing relationships strengthened between Australia and PNG.
Our Ship 
In February of 2016, YWAM Ships was generously gifted the s/y Ruach by Mr. Hans-Ulrich Birenstihl of Jurgendheim Sternen AG.  You can read more of that story, here.  The 37-metre schooner will be operated out of Newcastle and deployed to Papua New Guinea in 2017.   Our new medical vessel will assist in delivering a range of services to the rural and isolated regions in Papua New Guinea, including optometry, dentistry, midwifery, immunisations, and primary healthcare.
The s/y Ruach has 26 berths on board and will host medical and general volunteers to work with local and national PNG officials to serve the needs of rural communities.  YWAM Ships currently has two other vessels partnering with the government of PNG to create long-term, lasting impact for its people and culture.  The s/y Ruach is the forth vessel to join the current fleet of YWAM Medical Ships operating in Papua New Guinea.
Interested in how you can help improve the lives of people in PNG?