The following article was recently published by the Newcastle Herald.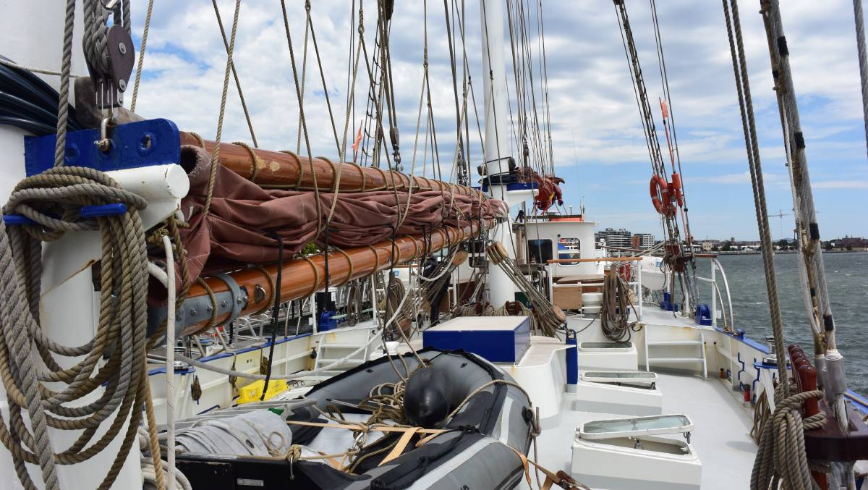 Picture: Gary-Jon Lysaght (Newcastle Herald)
Dutch vessel Ruach has docked at Lee Wharf and will travel to PNG after essential upgrades
Dutch medical vessel, Ruach, has docked at Honeysuckle's Lee Wharf ahead of essential improvements before making its way to Papua New Guinea.
David Stephenson, managing director for YWAM Ships Newcastle said the improvements, including installing air conditioning and smoke alarms, will begin in a few days at a working wharf in Newcastle.
Ruach will operate out of the Milne Bay at PNG, and make two-week voyages to small islands around PNG.  Mr Stephenson said the crew will be offering "primary health care, medical education, dentistry, optometry, and general health care".  He said some of the island communities receive health care very rarely and some never.
Mr Stephenson said Newcastle was chosen as the sending location because of its "strong maritime base".